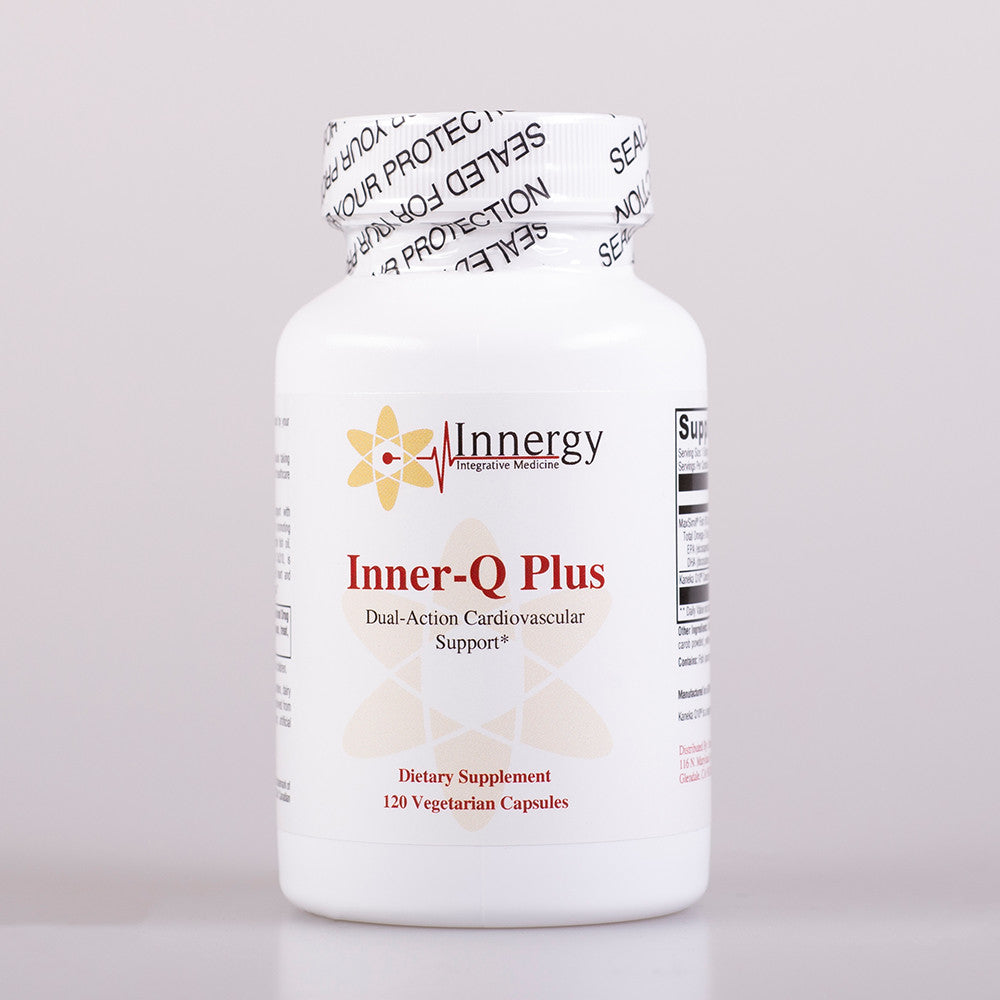 Inner-Q Plus
The Innergy Shop's Inner-Q Plus provides dual-action cardiovascular support with conveniently high levels of patented ingredients selected for their individual roles in promoting heart health. MaxSimil® highly absorbable monoglyceride fish oil is International Fish Oil Standards (IFOS) five-star certified. Kaneka Q10®, a naturally pure form of bioidentical CoQ10, is well-researched for boosting energy production in the heart and protecting the cardiovascular system from oxidative stress.
Supports Health/Function of the Cardiovascular System
Helps Maintain Natural Plasma/Tissue CoQ10 Levels
Monoglyceride Fish Oil for a 3x Greater Absorption of EPA and DHA
Directions: Take one softgel twice per day, or as directed by your healthcare practitioner.
Consult your healthcare practitioner prior to use. Individuals taking medication should discuss potential interactions with their healthcare practitioner. Do not use if tamper seal is damaged.
Does Not Contain: Wheat, gluten, corn, yeast, soy protein, dairy products, shellfish, peanuts, tree nuts, egg, ingredients derived from genetically modified organisms (GMOs), artificial colors, artificial sweeteners, or artificial preservatives.