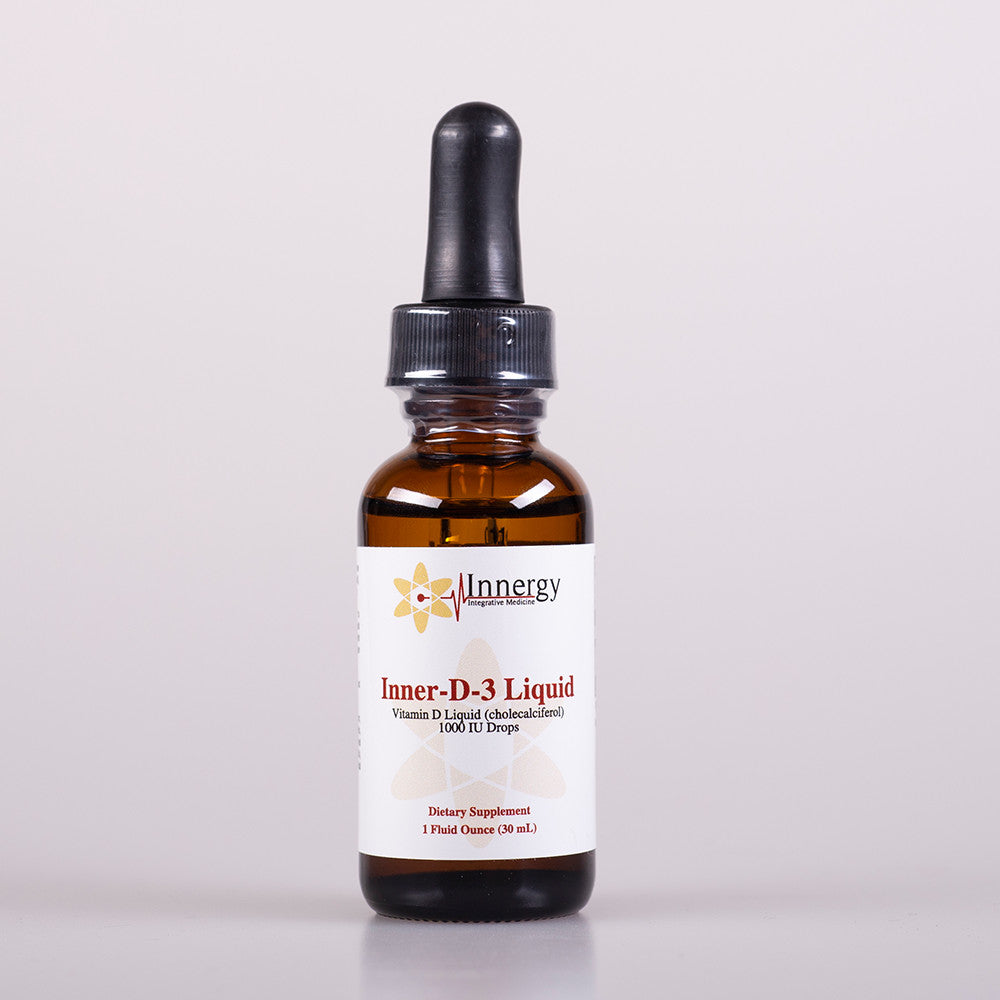 Inner-D-3 Liquid
The Innergy Shop's Inner D3 Liquid is cholecalciferol derived from lanolin and provided in a liquid base of sunflower oil and purified water. In this liquid formula, vitamin D and sunflower oil are combined using a special micro-emulsification process designed to create a natural micellized matrix which, when coated by the stomach bile, will encourage absorption.
Supports Bone and Dental Health
Supports Modulation of Immune Function
Supports Healthy Cell Differentiation
Supports Neurologic and Cognitive Health
Supports Musculoskeletal Comfort
Supports Cardiovascular Health and Healthy Blood Sugar Metabolism
Supports Vitamin D Repletion in Cases of Dietary Deficiency, Limited Sunlight Exposure, or Use of Depleting Therapies
Directions: Shake well before using. Take one drop, one to five times daily (plain or in liquid), or as directed by your healthcare practitioner.

Consult your healthcare practitioner prior to use. Individuals taking medication should discuss potential interactions with their healthcare practitioner. Do not use if tamper seal is damaged.
Does Not Contain: Wheat, gluten, corn, yeast, soy, dairy products, fish, shellfish, peanuts, tree nuts, egg, ingredients derived from genetically modified organisms (GMOs), artificial colors, artificial sweeteners, or artificial preservatives.