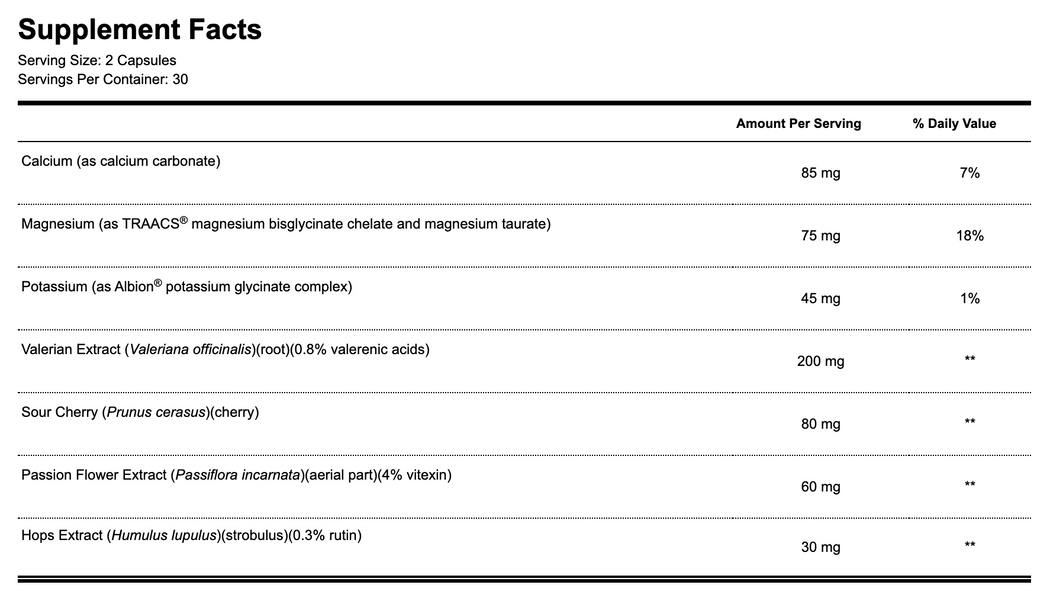 Inner-Calm
The Innergy Shop's Inner-Calm is designed to help relax tight/spastic muscles and ease occasional discomfort from overworked muscles. It features botanical extracts traditionally used to calm nerves and muscles and address occasional sleeplessness plus minerals to support healthy muscular contraction and relaxation.
Traditionally-Used Botanicals That Address Relaxation and Occasional Sleeplessness
Muscular Calming Formula
Targeted Minerals That Promote Healthy Muscular Contraction/ Relaxation
Contributes to Muscle Recovery Following Exercise
Directions: Take one to two capsules daily, or use as directed by your healthcare practitioner.
Consult your healthcare practitioner prior to use. Individuals taking medication should discuss potential interactions with their healthcare practitioner. May cause drowsiness. Do not use if tamper seal is damaged.
Does Not Contain: Wheat, gluten, yeast, soy, animal or dairy products, fish, shellfish, peanuts, tree nuts, egg, ingredients derived from genetically modified organisms (GMOs), artificial colors, artificial sweeteners, or artificial preservatives.